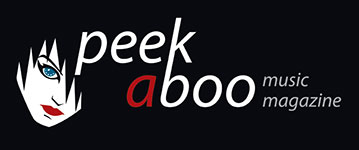 like this news item
---
---
Epinephrin was founded in 2004 by Pascal Beniesch ([x]-Rx) as his first musical endeavor.
Shortly after, the first track ""664"" was released, and was very well received by the internet community. Encouraged by this positive response, Pascal began to produce more tracks In 2006, the song "Suicide" was featured on the widely known "Extreme Suendenfall" compilation. It was the first official release by Epinephrin.
A year later, more tracks were created and uploaded to Youtube. Tracks such as ""Schizophren"" and ""Die letzte schlacht"" reached more then 87,000 clicks and rank among the most well known underground tracks in the genre.
All the while, Mr. Beniesch was working with his other project [x]-Rx, which released four albums with multiple club hits and played numerous concerts all around the globe. On the side, he continued to write more Epinephrin tracks such as ""Glühend heiss"" and ""Energie"" which were released on the ""Endzeit Bunkrtracks Act V" compilation in 2010.
Due to extreme pressure from fans, Pascal decided it was time to produce a full length Epinephrin record. Soon after, the band found the right home in early 2013 with Scanner / Dark Dimension Label Group.
Ready set Go! The final studio work on the album called "" ales auf anfang"" is complete and will be unleashed in 2013!
Be prepared for pure adrenaline.
Tracklist :
1 Glühend Heiß
2 Sanduhr
3 Feuer
4 Immer noch da
5 Rockstar
6 Flieg mit mir
7 Blitzlicht
8 Energie
9 Ha sswelt
10 Dynamit
11 Blitzlicht - Aesthetic Perfection RMX
12 Immer noch da - Nachtmahr RMX