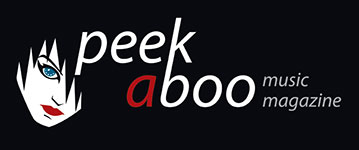 like this news item
---
---
One year after the highly acclaimed album "Schwanengesang" xotox presents an exclusive add-on called > redux as a 12" vinyl and demonstrates once again his remarkable instinct for choosing colleagues and artists who have turned the hits of the album into their very own style.
A release can´t be more various: Harsh Electro by Suicide Commando, pure electro terror of Ambassador21, complex
darkstep by aehm, melodic synthpop by Mondträume, rhythm- industrial by Monolith, sick beats from KiEw and electronica from Sci-Fi Industries, the previously unreleased rhythm noise-smasher "ritmo diabolico" and the hypnotic and searched-for "guardian angel". > redux < is limited to 300 pieces worldwide, 100 of them in red vinyl.
A must-have for collector
Tracklist :
side a
01. slå tillbaka (remix by suicide commando)
02. revolution doesn't happen in the weekend (remix by ambassador21)
03. notwehr (remix by aehm)
04. slÃ¥ tillbaka (remix by mondträume)
05 ritmo diabolico
side b
01. notwehr (remix by monolith)
02. slå tillbaka (remix by KiEw)
03. muito fragil (remix by sci-fi industries)
04. guardian angel
xotox - redux LP / Vinyl - Ltd. 300 copies
Release Date : 06.06.14 - ProNoize / Dark Dimensions Label Group
soundcloud.com/darkdimensions-1/xotox-sla-tillbakaremix-by-suicide-commando