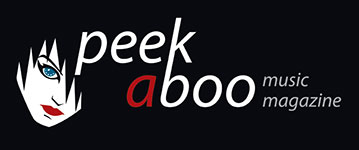 like this news item
---
---
Sound wizard Stefan aka Nullvektor delivers his 4th album for HANDS, further refining his betwixt-and-between trademark sound of industrial beats and dominating techno structures in a razor-sharp production, but this time around he also adds a new aspect to the Nullvektor sound: Introspection, conveyed through deeply atmospheric sounds and pensive lyrics on a couple of tracks.
The scope of "Marathonmann" is as wide as from the noisy dance floor assault of "Grundeinstellung" to the Bpitch/Kompakt-style art techno of the title track. 58 minutes of excitement for the electronic initiate!
Some of the tracks on "Marathonmann" have already been tested live to great success, and that are mainly the classically Nullvektor rhythm beasts, like the opener "Ohne Zweifel", the upbeat noise smasher "Grundeinstellung", the convoluted "Wiederholung", or "Aufgewacht", which combines scraping industrial sounds with a dubby depth. The title track features a haunting, sombre melody and sonorous vocals, somehow reminiscent of the WhoMadeWho style that took the techno world by storm. "Durch die Nacht" and "Ein letztes Mal" have strong industrial flavours again, while "Mörder" and "Wenn Du es tust" revolve around almost generic techno patterns and "Wenn Du es willst" is even more hymnic than the title track (are you shocked by the term "pop"?).
The final track "Im Spiegel" is another surprise, all jarring downbeats and multi-layered sound effects.
All in all, "Marathonmann" is a very adult album, with food for brain and body at the same time, with especially the more quiet tracks guaranteed to grow on you.
Tracklist:
1. Ohne Zweifel
2. Grundeinstellung
3. Wiederholung
4. Aufgewacht
5. Marathonmann
6. Durch die Nacht
7. Mider
8. Wenn Du Es Tust
9. Ein Letztes Mal
10. Wenn Du Es Wills