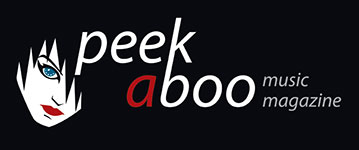 like this news item
---
---
The new True Zebra album (ADOREMOTION) will be released worldwide next monday (October 13).
A limited edition (only 99 copies) will also be available including different artwork for every cover (yes that's 99 different artworks) and an extra song: Make.

The limited edition hard copy album can be ordered through http://truezebra.bandcamp.com
and selected indie record stores (for example Wool-e-shop in Gent who received his copies yesterday).
True Zebra is the solo project of Kevin Strauwen: a producer as composer for the dark backbone of the soul.
True Zebra: ADOREMOTION
1. Push
2. Shame
3. Forget
4. Feel
5. Hunt
6. Happen
7. Lose
8. Transition
9. Make (*Limited edition only)

Written, recorded, produced and performed by Kevin Strauwen. Recorded at TwoTowers and Britania. Mixed and mastered by Kevin Strauwen at Britannia.

True Zebra is Kevin Strauwen:
The lonely producer as composer for the dark backbone of your soul.
A musician, songwriter, engineer and producer who received amazing reviews with his official self-released digital debut album as True Zebra.
Conceived as rock but mistaken with electronic tries and techniques, True Zebra is transmutating an alternative view into the electro rock and dance scene with tight-grooves, industrial-esque rhythms and spookish melodies.
True Zebra's live reputation is becoming clearly visible. Leaving behind memorable impressions and performances at Ancienne Belgique, Trix and many others. Currently a resident in Belgium.