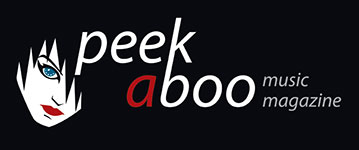 like this news item
---
---
Brussels-based Orphan Swords is a duo between Yannick Franck aka Räum, sound experimentalist & founder of Idiosyncratics label and Maze, producer & Bozar Electronic Arts Festival curator. Previously described as "industrial-slanted techno" or "new school industrial" by XLR8R or The Quietus, Orphan Swords' music results of the collision between Räum & Maze's widely different influences, including techno, noise or cold wave.

Orphan Swords has been recently remixed by SHXCXCHCXSH, Dwellings, Paul Purgas (Emptyset) and Exoteric Continent and collaborated with Ike Yard's Stuart Argabright.


"... in the realm of acts like Sandwell District and Richie Hawtin's digressive and hypnotizing Plastikman moniker." XLR8R

"Their debut EP, DANTALION/RAUM is a slow-building, intricately-layered exploration of heavily processed synths, voices, tape loops, feedbacks, drones and beats. Each track on the EP builds to a staggering crescendo of ear-shattering, gritty noise and techno-driven beats."
ORPHAN SWORDS
Risk In A New Age
dsr099
Out May 5.
Track listing:
A1 – Haagenti
A2 – Leraikha
B1 – Vassago feat Ike Yard
B2 - Orobas