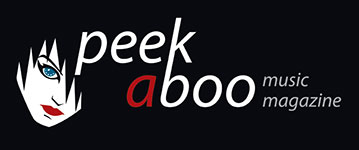 like this news item
---
---
Taking a modern slant on the new wave tradition, Two Steps From Heartache combines uptempo bleeps and beats with James Knights' shimmering widescreen vocals, a perfect match to Scarlet's synthesizer stabs and the visual impact of her disco-ball dress. Additional production and mixing from critically acclaimed electronic musician/producer/mixer James Yuill adds a modern percussive dynamic to this nihilistic little pop song.
Two Steps From Heartache wraps you up in the universal truth that no matter how superhuman you feel, you are never more than two steps away from adversity. But let's face it - that's not going to stop you, is it?!
"another day another time another fool, I'll take my chance and I'll admit it's nothing new, because I'm still two steps from heartache".
The video concludes with James and Scarlet being presented with a literal bleeding heart by a nameless macabre clown determined to piss on their parade.
This streamlined melancholy pop song is the lead track in the final installment of their trilogy of EPs (full press release to follow), and precedes the release of their new album (early 2015).
"you don't need a reason why, why in the world you electrify"
live dates
13.09.14 The Brunswick, Gloucester, UK
17.09.14 Kaffee Burger, Berlin, DE
18.09.14 Living Stone, Brno, CZ
19.09.14 Sepie Music Club, Týniště nad Orlicí, CZ
20.09.14 Club Na Rampě, Mariánské Lázně, CZ
23.09.14 mcFABRIKA Music Club, České Budějovice, CZ
24.09.14 Rock Café, Prague, CZ
25.09.14 Klub B, Třebíč, CZ
26.09.14 Marley Club, Ostrava, CZ
27.09.14 MC Kofola, Krnov, CZ