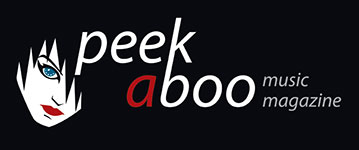 like this news item
---
---
ATOMZERO was initially a UK-based music project by Peter Godziszewski. A 3-track demo was recorded in 2001 with the track "Metaverse" included on Elektrauma Vol.6 compilation released in 2002.
Relocated to Canada the project continued with remix work for other bands and further compilation contributions, culminating in Gord Clement joining forces with Peter in 2004 and a new phase of ATOMZERO was born. The new songwriting partnership brought strong vocals, and a more melody-driven brand of electronic music, fusing classic electronic influences of early electro-pop, industrial and EBM into a modern mix.
Atomzero have just released a new video for their single 'Surface' which premiered onlined this week. You can view the video below and directly on YouTube.
The 'Surface' single can be downloaded for free via the AnalogueTrash Records Bandcamp page and is available on all major digital music outlets. A European Special Edition of their debut album 'Symbiosis' will follow shortly.