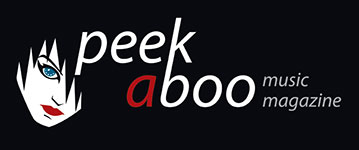 like this news item
---
---
Pixies are set to re-release their classic album 'Doolittle' later this year for its 25th anniversary.
The record - Pixies' second studio effort - was originally released back in April 1989. It will be reissued in December 1 via 4AD.
The collection is a three-disc edition, featuring B-sides, unreleased rarities and John Peel live session tracks.
The band this year released 'Indie Cindy', their first studio album since '1991' and first since the departure of long-time bassist Kim Deal.
The tracklist for the 'Doolittle 25' reissue is as follows:
Disc One - 'Doolittle'
'Debaser'
'Tame'
'Wave of Mutilation'
'I Bleed'
'Here Comes Your Man'
'Dead'
'Monkey Gone to Heaven'
'Mr. Grieves'
'Crackity Jones'
'La La Love You'
'No. 13 Baby'
'There Goes My Gun'
'Hey'
'Silver'
'Gouge Away'
Disc Two - 'Doolittle - B-Sides & Peel Sessions'
'Dead'
'Tame' *
'There Goes My Gun'
'Manta Ray'
'Into The White' *
'Wave of Mutilation'
'Down To The Well'
'Manta Ray'
'Weird At My School'
'Dancing The Manta Ray'
'Wave of Mutilation (UK Surf)'
'Into The White'
'Bailey's Walk'
Disc Three - 'Doolittle - Demos'
'Debaser'
'Tame' *
'Wave of Mutilation (First Demo)' *
'I Bleed' *
'Here Comes Your Man (1986 Demo)'
'Dead' *
'Monkey Gone To Heaven' *
'Mr. Grieves' *
'Crackity Jones' *
'La La Love You' *
'No. 13 Baby' *
'There Goes My Gun' *
'Hey' *
'Silver' *
'Gouge Away' *
'My Manta Ray Is All Right' *
'Santo' *
'Weird At My School' *
'Wave Of Mutilation' *
'No. 13 Baby '
'Debaser' *
'Gouge Away' *
* = unreleased