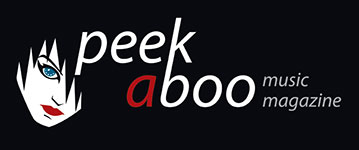 like this news item
---
---
SCARLET SOHO are playing a special one-off show in London's Kensington on November 8th, and invite you all to join them!
This all to celebrate 10 years since the release of their Divisions of Decency album, They will be playing some tracks from that release, along with some other live favourites.
Hitting the stage at 9pm sharp, they're looking forward to being back in London for the first time in a while.
Support comes from Paper Boats and Rocheii, and doors open at 7pm.
SCARLET SOHO @ KENSINGTON ROOF GARDENS
99 Kensington High Street, London, W8 5SA
020 7937 7994
Please enter the discount code HEARTACHE when ordering your tickets for cheaper entry!
https://www.ticketweb.co.uk/event/128661?language=en-us
ENTRY DETAILS (courtesy of the venue)
The dress code is simply "no effort, no entry!"... so get glammed up and leave the trainers at home!
Age limit is 21+ !
Scarlet Soho will also play as special guests on the DEPECHE MODE PARTY @ Kavka - Antwerp city (Belgium) on January 31st.
31.01.2015 Facebook event