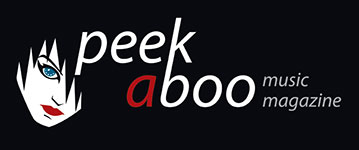 like this news item
---
---
Paradiso releases on 9th October Supercondriaque on DVD.
Director: Dany Boon
Writers: Dany Boon (story), Dany Boon (dialogue)
Stars: Dany Boon, Alice Pol, Kad Merad |
Romain Faubert is a 39 year old, single, medical photographer.. and a raging hypochondriac. His doctor and only friend Dr. Dimitri Zvenka, thinks he knows a cure for Romain: dating. But with the arrival of freedom fighter Anton Miroslav, everyone might get more then they bargained for..
DUTCH VERSION
Op 9 oktober verschijnt Supercondriaque op DVD.
CAST: Dany Boon (Bienvenue Chez Les Ch'Tis, Eyjafjallajökull, Un Plan Parfait)
Kad Merad (Bienvenue Chez Les Ch'Tis, Le grand méchant loup)
Alice Pol (Au bonheur des ogres, Joséphine, Un Plan Parfait)
Judith El Zein (Ma première fois, Le Prénom)
REGIE: Dany Boon (Bienvenue Chez Les Ch'Tis, Rien à Déclarer)
SYNOPSIS:
Het grappige duo uit Bienvenue chez les Chtis is terug! Dany Boon en Kad Merad bundelen hun humoristische talent opnieuw in een 'besmettelijk'leuke komedie. Romain (Boon) is een eenzame fotograaf met een allesoverheersende angst voor ziektes en bacteriën. Zijn huisarts, en tevens beste vriend Dimitri (Merad), is zijn jarenlange gezeur over elk pijntje meer dan zat en staat op het punt hem voor altijd de deur te wijzen. Dimitri besluit hem echter nog één laatste kans te geven door op zoek te gaan naar de perfecte vrouw, die hem hopelijk zal kunnen genezen van alle kwalen.