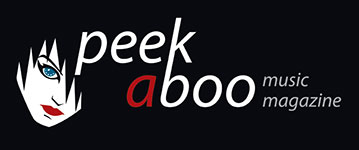 like this news item
---
---
Today, the renowned Belgian Independent Music Festival revealed 3 more names of their already stunning line-up. It seems they managed, once again, to gather a bunch of much anticipated and rare live acts following their true BIMFEST tradition!
With these 3 newly added bands it looks like their 13th edition will be another blast!
THE FORCE DIMENSION
This legendary Dutch Electro/EBM act was signed to the Belgian cult label KK Records and released several records that nowadays are hard sought off and wanted collector items. Like the self titled album The Force Dimension and the 12"'s 'Dust' and 'Tension'. Now, after an absence of 18 years they are back, alive and kicking and with a new single expected towards the end of 2014.
This will be their first and worldwide exclusive reboot show!
COCKSURE
Cocksure is the brand new project of musical centipedes Chris Connelly (Revolting Cocks/Ministry/Pigface...) and Jason C. Novakbridge (Acumen Nation/Pigface). "With Cocksure Christopher J. Connelly and Jason C. Novakbridge bridge the gap between Wax Trax! era industrial and the future sounds of mass corruption." Their new single will feature R23 of FRont 242! Do we need to say more!?
FULL CONTACT 69
Is a spin-off from the EBM band EDRIVER 69 which came into life in 2011 when producer and vocalist Andreas Schubert wrote a few songs which didn't fit his main project EDRIVER 69. The band describes their music as ELECTRO-BREAK-INDUSTRIAL!

For more info follow the link!