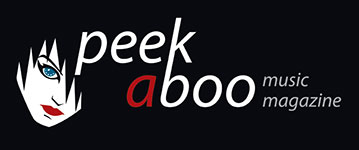 like this news item
---
---
On 13th November Paradiso will release The Immigrant
Director: James Gray
Stars: Marion Cotillard, Joaquin Phoenix, Jeremy Renner
1921. In search of a new start and the American dream, Ewa Cybulska and her sister Magda sail to New York from their native Poland. When they reach Ellis Island, doctors discover that Magda is ill, and the two women are separated. Ewa is released onto the mean streets of Manhattan while her sister is quarantined. Alone, with nowhere to turn and desperate to reunite with Magda, she quickly falls prey to Bruno, a charming but wicked man who takes her in and forces her into prostitution. And then one day, Ewa encounters Bruno's cousin, the debonair magician Orlando. He sweeps Ewa off her feet and quickly becomes her only chance to escape the nightmare in which she finds herself.
DUTCH VERSION
Op 13 november verschijnt The Immigrant bij Paradiso op dvd.
SYNOPSIS:
New York, 1921. De Poolse immigrante Ewa (Marion Cotillard) wordt bij aankomst op Ellis Island opgevangen door de ogenschijnlijk behulpzame Bruno Weiss (Joaquin Phoenix), die wat te eten en een dak boven haar hoofd regelt. Maar al snel komt zijn ware aard naar boven en dwingt hij haar op agressieve wijze tot een leven als burlesque gezelschapsdame om zo de kosten voor haar doodzieke zusje te betalen. Wanneer ze de illusionist Orlando (Jeremy Renner) ontmoet, valt hij direct voor de mooie Ewa, en zet hij alles op alles om haar te redden uit deze onveilige situatie. Bruno geeft echter zijn pronkstuk en beste inkomstenbron niet zomaar op.