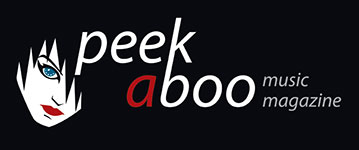 like this news item
---
---
n a twisted world, Marianne gives birth to a rather unusual child. While the child is born dead, life finds its way trough the afterbirth. Marianne decides to raise her placenta as a normal human being; as a young man named Luke. Behind his monstrous facade, there is revealed a person of intelligence, faith and sensitivity. Luke struggles for his place in a world of drunks, junkies, whores and bodybuilders. An insane world that treats him as a freak. As this hostile society slowly pushes him towards the edge, Luke has to choose between holding on to his gentle ideals or becoming the merciless soldier his mother always wanted him to be.
The Special Edition will be launched at F.A.C.T.S. 2014, the biggest sci-fi (and more) convention this corner of Europe. The film will be distributed by Zeno Pictures.
The launch will be attended by cast and crew. There will be popcorn and a piece of the original placenta from the movie for each buyer!
---
In een verdraaide wereld bevalt Marianne van een levende placenta die ze Luke noemt en opvoedt als een normaal kind. Luke strijdt voor zijn plaats in een wereld van junkies, hoeren en bodybuilders die hem behandelen als een freak. Hij moet kiezen tussen het vasthouden aan zijn zachte idealen of gaan voor die van de genadeloze soldaat.
De speciale editie wordt gelanceerd op F.A.C.T.S. 2014, grootste sci-fi (en meer) beurs van de Benelux. De film wordt verdeeld door Zeno Pictures.
Cast en crew zullen aanwezig zijn. Er is gratis popcorn en een stukje van de originele placenta uit de film bij iedere dvd.