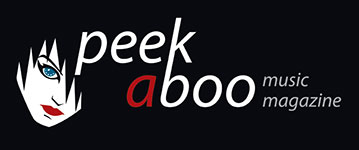 like this news item
---
---
Insane Music, the label set up by Alain Neffe (Pseudo Code, BeNe GeSSeRiT) in the early 80's, now comes with two new tapes. First is by BeNe GeSSeRiT called BeNeFiT, it's to raise money to buy new recording equipment... 200 copies and here's the tracklist:
Stinking Ülrich
Houdi Youkkoutaï!
Deborah, Romina, Martha, Sabrina, Tatiana, Barbara
Happy Like An African In Belgium
Personne
Simbayo-Sin
Bon, Bon
The Gnashing Gnome
It's Friday
Après Quelque Temps
Les Aliens
The other tape is volume 26 in the "Insane Music for Insane People" series. Again, the tracklist:
A1 – Bene Gesserit - Tither And Thiter
A2 – M.A.L. - All By Myself
A3 – Human Flesh - Beautiful Friend
A4 – Chopstick Sisters, The - Incidental Cow...
A5 – Bene Gesserit - Vieux Crapaud Lubrique
A6 – Pseudo Code - Baby Burn-Out (4th Version)
A7 – Cortex - Cortex Aa (Unreleased Version)
A8 – Subject - Intifada
B1 – Kosmose The First Untitled Track
B2 – Niala Effen - Teiuq Tub Deirrow
B3 – Chopstick Sisters, The - Yaaaa
More info here.