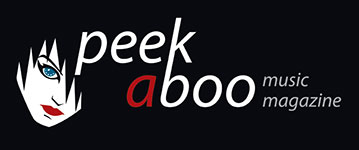 like this news item
---
---
Vic Anselmo's stunning voice and eclectic musical style have made her a notable alternative artist. Vic's sensual songs reflect the dynamics of her emotions. She has been on tour with Deine Lakaien, Das Ich, Anneke van Giersbergen and Antimatter.
Dear friends!
My name is Vic Anselmo, I am a singer and songwriter. Some of you may know me from my two previous releases; "Trapped In A Dream" and "In My Fragile…".
I am extremely excited to announce that I am about to record my 3rd album "Who Disturbs The Water", which will be released early 2015.
The video above is an acoustic version of my brand new song "Daylight" and offers a little taste of what you can expect on the album.
This record deals with the concept of water as a symbol of transformation, power, clarity and tranquility. The album will be dedicated to my late father, who was a Latvian seaman.
All the songs have already been written, they only need to be recorded and now I turn to you for some help and assistance!
Breakdown
My goal is to raise 9,000 EUR to help fund this recording. So, if you are considering helping me out, here is where the money will go to:
- Studio time, mixing and mastering
- Artwork, pressing and packaging
- Promotion
Here is what you get!
I have put together some cool perks in exchange for your support. The album will be released early 2015, but I will keep you up to date via this campaign.
Even if you don't have any money to donate to the campaign, I appreciate you helping spread the word!
Thanks so much for your support and for being a part of this journey with me!
Peace and love!
Vic xx