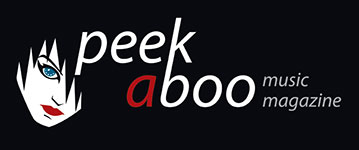 like this news item
---
---
The history of mankind is full of revolutions, but on 26th March Warner Home Entertainment brings you the real revolution. The series takes places in a post-apocalyptic world and is produced by J.J. Abrams (Lost, Star Trek, Fringe). Last year Revolution got an Emmy and that's no surprise if you're aware that Revolution got 7 million American viewers every week!
Now the first season of Revolution is out on both Blu-ray™ and DVD.
SYNOPSIS
Imagine a World in where all technology (from computers to light) falls out. What remains is a postapocalyptic landscape that is hosted by paramilitaric groups, freedomfighters and families who are fighting for their home in this epic adventure thriller from Eric Kripke (Supernatural) and J.J. Abrams' Bad Robot Productions.
BONUSMATERIAL :
An In-Depth Look at the Revolution Pilot (BD, DVD)
Creating a Revolution (BD, DVD)
5 Webisodes (BD, DVD)
Gag Reel (BD, DVD)
Deleted Scenes (BD, DVD)
Revolution Cast and Creative Team at the 2013 PaleyFest (BD)