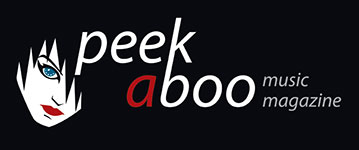 like this news item
---
---
From 3rd December on Warner releases the second season from Arrow on both DVD and Blu-ray.
Starling City has been torn apart by the Undertaking, so the need for the hooded vigilante--now known as The Arrow--is more urgent than ever in the explosive second season of the hit action series based on DC Comics' Green Arrow.
After retreating to the island on which he was once stranded, Oliver Queen returns to protect his mother, sister and besieged company, but comes to realize that allies and enemies have switched sides, and the stranglehold of evil on family, friends and city is diabolically linked to his fateful shipwreck. A once-tight comrade-at-arms and a strength-enhancing, yet mind-warping serum may prove to be the mightiest adversaries The Arrow has ever encountered.
Can justice find its target in this breathlessly exciting, 23-episode Season 2? Or will all fall before the fury of Deathstroke?
---
Oliver Queen, de miljardair wiens alter ego Robin Hood zou doen verbleken in een wedstrijdje boogschieten, heeft nog niet al te veel kunnen genieten van z'n terugkeer naar zijn geliefde Starling City. In dit tweede seizoen komt The Arrow bovendien tegenover een bijzonder machtige vijand te staan, wiens naam de doorgewinterde DC Comics - fan ongetwijfeld koude rillingen bezorgt. Nu maar hopen dat er genoeg pijlen in Oliver's koker zitten...
Het tweede seizoen van Arrow, een must voor alle liefhebbers van superhelden en comics, is vanaf 3 december beschikbaar op Blu-ray™ en DVD.
SYNOPSIS
Oliver Queen (Stephen Amell) heeft gezworen de misdaad en de corruptie in zijn stad te bestrijden. Met de hulp van de techneut Felicity Smoak en zijn meedogenloze rechterhand John Diggle kon hij de rijke en machtige "Undertaking" maar net afwenden, toen The Dark Archer Queen's wereld door elkaar schudde in de eerste seizoensfinale van Arrow. Maar wie gaat de brokken lijmen? In seizoen twee ziet u hoe Oliver Queen pas echt een held wordt!
BONUSMATERIALEN
Bonus Recap Episode Year One
From Vigilante to Hero
The Visual Effects of Arrow: How Did They Do That?
Wirework: The Impossible Moves of Arrow
Arrow 2013 Comic-Con Panel
Deleted Scenes
Gag Reel