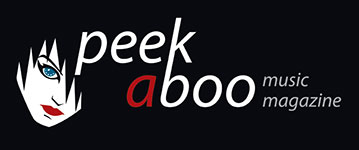 like this news item
---
---
Last week the official festival jury and the visual of the 42nd edition were announced as part of the British focus. Today Film Fest Gent releases its first 15 titles. Besides the best films from its own soil as well as international features, the programme also includes the closing event and anniversary of the 15th World Soundtrack Awards.
The official competition includes the French-Belgian co-production 'Les Cowboys' by Thomas Bidegain, also known as Jacques Audiard's screenwriter and 'Our Little Sister' by Japanese director Hirokazu Koreeda. There are also two debuting features competing for Best Film and Best Music: British-New-Zealand 'Slow West' by John Maclean starring Michael Fassbender amongst others and Cannes sensation & Grand Prix winner 'Son of Saul' by László Nemes. 'The Lobster', the first international production by Yorgos Lanthimos, features a dazzling cast including Colin Farrell, Rachel Weisz, John C. Reilly and Léa Seydoux.
Besides the opening film 'The Ardennes' by Robin Pront, the section Galas & Specials consists of films that will be screened at the festival before being released in Belgian theatres. 'Carol' by Todd Haynes, an adaptation of 'Price of Salt', one of the most personal novels by Patricia Highsmith, starring Cate Blanchett and Rooney Mara. 'The Assassin' by Hou Hsiao-hsien proves once again why he remains the greatest director of Taiwan's New Wave Cinema.
The section Global Cinema, which covers contemporary authors films, presents one of the most cinephile events at the last Cannes film festival: 'Arabian Nights', the monumental triptych by Portuguese director Miguel Gomes ('Tabu'). Furthermore, there will a few intriguing portraits of artists and musicians such as 'Mr Dynamite: The Rise of James Brown' by doc guru Alex Gibney and actor Ethan Hawke delivers a touching homage to pianist and friend Seymour Bernstein in 'Seymour: an Introduction'. For the 50th anniversary of one of the most well-known film books 'Hitchcock/Truffaut', Kent Jones asked A-list directors Martin Scorsese, David Fincher and Wes Anderson among others how they were influenced by the director of 'Vertigo' and 'Psycho'.
This year the festival's focus is on UK Cinema, which will cover a wide variety of recent British films. '45 Years' by Andrew Haigh ('Weekend') features Charlotte Rampling and Tom Courtenay as a retired couple undergoing a crisis when celebreating their 45th wedding anniversary. The amusing 'A Royal Night Out' by Jullian Jarrold is an imaginary piece of history about a night on the town with a young Queen Elisabeth II.
The film music concerts also remain a highlight of Film Fest Gent. The British focus will also be showcased at the Great British Film Music Concert on 22 October and for the past 15 years the festival has always closed with the annual World Soundtrack Awards Ceremony & Concert. This year, central guests are Alan Silvestri, Patrick Doyle and Discovery 2014 Daniel Pemberton, who will all be attending the event on 24 October. The best scores of Silvestri were performed by Brussels Philharmonic and the Flemish Radio Choir, conducted by Dirk Brossé and recorded at the Flagey Studios by Galaxy Studios. The CD will be released later this October.
Film Fest Gent and Vooruit will join forces once again! During the festival there will be two unique audiovisual shows from artists like Nozinja and Jeruzalem in My Heart. The legendary composer Terry Riley will perform live music to a film of his choice, together with his son Gyan. With his ensemble Black Flower, Nathan Daems provided the score for 'Love, Theft and Other Entanglements', the latest film of Palestinian director Muayad Alayan. There will also be various art installations in Vooruit and the literary event 'Uitgelezen' will be tailored to a film-based theme.
The entire program will be announced on 24 September. The 42nd edition of Film Fest Gent takes place from 13 October until 24 October at Kinepolis Gent, Studio Skoop, Sphinx, Vooruit, KASKcinema, Bijloke and 't Kuipke. Info and tickets at www.filmfestival.be.
The listed films are divided throughout the various festival sections:
In competition:
- LES COWBOYS by Thomas Bidegam – Fr/Belgium
- THE LOBSTER by Yorgos Lanthimos – Griekenland/UK
- OUR LITTLE SISTER by Hirokazu Koreeda – Japan
- SLOW WEST by John Maclean – UK/New Zealand
- SON OF SAUL by László Nemes – Hungary
Galas & Specials
- THE ARDENNES by Robin Pront - Belgium
- THE ASSASSIN by Hou Hsiao-Hsien – Taiwan
- CAROL by Todd Haynes – UK/USA
Global Cinema
- ARABIAN NIGHTS I, II and III by Miguel Gomes – Port/Fr
- LOVE, THEFT AND OTHER ENTANGLEMENTS by Muayad Alayan – Palestine
UK Cinema
- 45 YEARS by Andrew Haigh – UK
- A ROYAL NIGHT OUT by Julian Jarrold – UK
Sound and Vision
- MR. DYNAMITE: THE RISE OF JAMES BROWN by Alex Gibney – USA
- SEYMOUR: AN INTRODUCTION by Ethan Hawke – USA
Artists on Film
- HITCHCOCK/TRUFFAUT by Kent Jones – USA