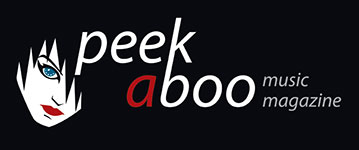 like this news item
---
---
In Los Angeles the nominations for the prestigious Academy Awards are just announced, and Paradiso is very proud to announce that THE IMITATION GAME received eight nominations. This gives the film, along with Birdman, second largest number of nominations.
The Imitation Game is a powerful drama about the life and work of Alan Turing ( Benedict Cumberbatch ), the brilliant but emotionally complicated British scientist whose work helped to shorten the Second World War and thus saved the lives of tens of thousands of people.
Nominations:
- Best Picture
- Best Actor ( Benedict Cumberbatch )
- Best Actress in a Supporting Role ( Keira Knightley )
- Best Directing (Morten Tyldum )
- Best Film Editing (William Goldburg )
- Best Adapted Screenplay (Graham Moore)
- Best Original Score ( Alexandre Desplat )
- Best Production Design ( Maria Djurkovic , Tatiana MacDonald )
The 87th edition of the Oscar ceremony will take place on Sunday, February 22, 2015.
---
Zojuist zijn in Los Angeles de nominaties bekend gemaakt voor de prestigieuze Academy Awards, en Paradiso Filmed Entertainment is bijzonder trots te melden dat THE IMITATION GAME maar liefst acht nominaties heeft gekregen. Hiermee heeft de film, samen met Birdman, het op één na grootste aantal nominaties gekregen.
The Imitation Game is een indrukwekkend drama over het leven en werk van Alan Turing (Benedict Cumberbatch), de briljante maar emotioneel gecompliceerde Britse wetenschapper die met zijn werk de Tweede Wereldoorlog hielp te verkorten en daarmee de levens van tienduizenden mensen heeft gered.
Nominaties:
- Best Picture
- Best Actor (Benedict Cumberbatch)
- Best Actress in Supporting Role (Keira Knightley)
- Best Directing (Morten Tyldum)
- Best Film Editing (William Goldenburg)
- Best Adapted Screenplay (Graham Moore)
- Best Original Score (Alexandre Desplat)
- Best Production Design (Maria Djurkovic, Tatiana MacDonald)
De 87e editie van de Oscar uitreiking zal op zondag 22 februari 2015 plaatsvinden. Zie voor meer informatie over de uitreiking: http://oscar.go.com/