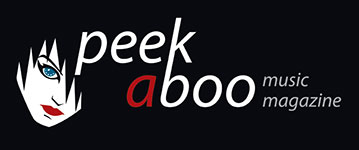 like this news item
---
---
On 24th March 2015 A-Film Benelux releases JOHN WICK on DVD, Blu-Ray and Video On Demand. The Blu-ray will be the first release in the Benelux that has a Dolby atmos-sound.
The Dolby Atmos technology allows up to 128 audio tracks plus associated pan metadata to be distributed to theaters for optimal, dynamic rendering to loudspeakers based on the theater capabilities. That is, Dolby Atmos enables the re-recording mixer using a Pro Tools plugin (available from Dolby) or a Dolby Atmos equipped large format audio mixing console such as AMS Neve's DFC or Harrison's MPC5, to designate a particular location in the theater, as a three-dimensional placement, where each dynamic sound source should seem to be coming from.[4] Sounds that are not dynamically moving, such as ambient sounds and center dialogues, are still separately pre-mixed in a traditional multichannel format. During playback, each theater's Dolby Atmos system renders all dynamic sounds, from the pan metadata, in real-time to make it seem like each sound is coming from its designated spot, with respect to the speakers present in the target theater. By way of contrast, traditional multichannel technology essentially burns the audio tracks into a fixed number of channels during post-production. This has traditionally forced the re-recording mixer to make up-front assumptions about the playback environment that may not apply very well to a particular theater (to the extent its capabilities differ from the mixing stage where the mixer was working).
The disc is playable on other systems too.
---
Op 24 maart 2015 brengt A-Film Benelux JOHN WICK uit op DVD, Blu-Ray en Video On Demand. Speciaal aan JOHN WICK's Blu-Ray release is dat deze als eerste release van de Benelux voorzien is van het nieuwe DOLBY ATMOS® geluid.
Dit houdt in dat het geluid nog beter dan voorheen is. Dolby Atmos® is een revolutionaire en nieuwe audio technologie, die je in een buitengewone entertainment beleving onderdompelt. Met nieuwe Dolby Atmos® receivers en luidsprekeropstellingen, komt het geluid van alle richtingen, zelfs van boven je hoofd, om een onwaarschijnlijke beleving te creëren met een ongeziene en ongehoorde helderheid, detail en diepte.
Met traditionele home entertainment systemen, kan je nog steeds volop genieten van het vertrouwde en geweldig klinkende Dolby TrueHD of Dolby Digital Surround geluid.