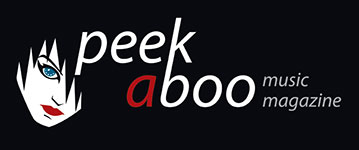 like this news item
---
Alan Parker to preside over jury and Twiggy graces poster of 42nd Film Fest Gent
17th of August 2015, 07:52
---
British director Alan Parker will be presiding over the international jury during the 42nd edition of Film Fest Gent (13 - 24 October). Joining him on the jury will be Marjane Satrapi, Caroline Strubbe, Boyd van Hoeij and Franco Lolli. Besides announcing the jury, Film Fest Gent also unveils the festival's official poster featuring British style icon Twiggy in honour of this year's British focus.
With regard to the choice of Alan Parker to chair the jury, Artistic Director Patrick Duynslaegher comments: "Just as many of his contemporaries, Alan Parker interspersed his purely British films with bigger American productions, although these were never intended as superficial Hollywood entertainment. "If you haven't got something to say, I don't think you should be a film-maker" is his motto, which is reflected by his sociocritical films examining the flip side of the "American Dream", such as 'Mississippi Burning' (1988) and 'Come See the Paradise' (1990). His last film, 'The Life of David Gale (2003), in which he takes a stand against the death penalty, can also be included in this list. Besides being a director who does not shirk from controversy, Parker is the only film director I know who also writes his own copy for his films' press file. This stems from a desire to describe the film-making process as honestly and candidly as possible. A key aspect of his films is the prominent role played by music. Films such as 'Fame' (1980), 'Pink Floyd the Wall' (1982), 'The Commitments' (1991) and 'Evita' (1996) are genuine musical films, after all. Although many of his films also have a darker side and seldom an up-beat end, Parker also has an incisive sense of humour, as illustrated by his often ironic cartoons on the film industry. All of this makes Alan Parker the ideal person to chair this year's jury."
Besides Sir Parker, the jury will be composed of author and director Marjane Satrapi, director Caroline Strubbe, director Franco Lolli and film critic Boyd van Hoeij (see the enclosed biographies at downloads).
For the poster image of the 42nd edition, Film Fest Gent chose an iconic visual that nicely links to the programme. And what better choice could there be for an edition focusing on British cinema than Twiggy? Twiggy wasn't just the first model to have superstar status; she was also the incarnation of the spirit of the Swinging Sixties when London was the bustling centre of everything young, hip, bold and colourful. As a tribute to our poster girl, there will also be a rare screening of Twiggy's only feature film in which she plays the lead: 'The Boy Friend' (1971): a nostalgic, loving tribute by Ken Russell to the heyday of the British and Hollywood musicals.
The 42nd edition of Film Fest Gent will run from 13 to 24 October at Kinepolis Gent, Studio Skoop, Sphinx, Vooruit, KASKcinema, Bijloke and 't Kuipke. Information and tickets at www.filmfestival.be.