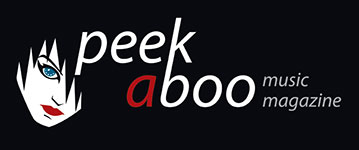 like this news item
---
---
First 250 copies will be released as a double LP edition, with the add of the 'Punk Tape' LP, previously released on cassette by Runstate. The second LP contains covers of Chron Gen, Reagan Youth, The Headcoatees, Trotskids, Antisect, Anti-Cimex, Rudimentari Peni and Ludwig Von 88.
Montréal synth punk quartet Police Des Moeurs returns on Mannequin Records with a brand new full length entitled "Ceux Qui Restent", the most dynamic and incendiary record of the group's career, following the highly-acclaimed self-titled release from 2013.
While the first effort was mostly about how we're all separate from each others, the second one is all about to getting over it and trying to fight it. As vocalist and synth player Francis Dugas explains: "most of the new LP is about links, love and caring (in PDM style, obviously). The title is «Ceux qui restent», which means «Those who stay» or something like that. Ceux qui vivent la tempête jusqu'au bout."
Still raw, but more direct and minimal than first LP, two tracks feature Pete from Dekoder on bass guitar.
Tracklist
A1 Première neige
A2 Le coeur de cette ville bat pour nous
A3 Ce pays est un sacrifice
A4 Le moi inachevé
A5 Les larmes et la pleur
A6 Un voyage
B1 Ce qui sent la mort, je l'oublie dans ton coeur
B2 Je te vois
B3 Les années
B4 Profondeurs émouvantes
B5 L'inquiétante étrangeté
B6 Ceux qui restent