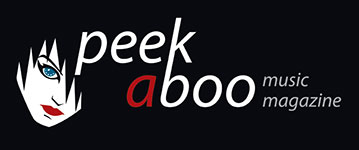 like this news item
---
---
Perhaps the most notorious 'video nasty' of all time, ANTHROPOPHAGOUS is back to deprave and corrupt a fresh wave of horror film viewers!
Joe D'Amato cemented himself into genre film history with this slickly directed, and sinisterly suspenseful, creature feature which has some unprepared tourists arriving on a desolate Mediterranean island – only to find themselves stalked by a silent cannibalistic Neanderthal! Featuring gory special effects, that convinced some British moral guardians that ANTHROPOPHAGOUS was a legitimate 'snuff movie', there is little doubting that this timeless terror totem still holds up today. Also boasting a cast of genre legends, such as Tisa Farrow (ZOMBIE FLESH EATERS), Zora Kerova (CANNIBAL FEROX) and George Eastman (RABID DOGS), 88 Films is proud to present ANTHROPOPHAGOUS, fully uncut and uncensored, and re-mastered for its worldwide HD debut!
Also includes the feature length documentary 42nd STREET MEMORIES: THE RISE AND FALL OF AMERICA'S MOST NOTORIOUS BLOCK!
What better accompaniment to a certified grindhouse classic like ANTHROPOPHAGUS than this long-awaited expose of New York's notorious den of sex, sin and cinema? Many a movie made its mark in one of Manhattan's long-demolished exploitation establishments – and 42nd STREET MEMORIES tells the story of the good old days of big city slime, sweat and sleaze. Directed by Calum Waddell and featuring an esteemed list of interviewees, including Joe Dante (GREMLINS), Frank Henenlotter (BASKET CASE), Larry Cohen (Q, THE WINGED SERPENT), William Lustig (MANIAC), adult performer Veronica Hart, author John Skipp and many more – this is the last word on the golden era of the world's most celebrated sprawl of film theatres.
SPECIAL FEATURES
Available to watch in either English Language or Italian Language with English Subtitles
42nd Street Memories - Feature Length Documentary
Trailer
Reversible Sleeve with original UK Video Nasty Art
More features to be announced…...
TECHNICAL SPECS
Region Code: B
Picture Format: HD 1080p 1.78:1
Audio Format: LPCM Mono (English and Italian with English Subtitles)
Language: English
Certification: 18
Running Time: 90 Mins Approx.