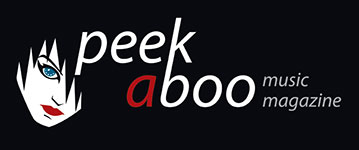 like this news item
---
---
"A profound emotional response and sonic exploration into the horrors of The Great War"
ATTRITION : Millions of the Mouthless Dead An album by Martin Bowes and Anni Hogan.
Released by Ultra Mail production: U.M.P. 038
"June 1917. Ypres. Flanders. Belgium.
Private William Bowes of the West Yorks Regiment, British Expeditionary Force was hit by a German shell while out working on trench defences. He suffered a severe stomach wound.
Rescued by stretcher-bearers, his life was saved by Canadian army medics in a front line field hospital. He was repatriated to England where he stayed and recuperated for the remainder of the Great War…
William Bowes was my Grandfather. "
ATTRITION founder Martin Bowes has joined forces with Anni Hogan and together created a world of sombre moods reflected in dark ambient soundscapes inhabited by pianos, strings, organ, found sounds and shifting atmospheres. With original war poetry and spoken word in English, French and German, with special guests including Wolfgang Flur (ex-Kraftwerk), Peter Rainman, Karla Aelswitha and Alexander Nym…
I Into Cleaness, Leaping
II Hammer Blow
III Divine Providence
IV La Voie Sacre
V The Blue Forest
VI Mincing Machine
VII The Bone Factory
VIII Third Light
IX Ghost of Empire
X Shellshock
XI The Mouthless Dead
XII Heimatschluss
XIII A Madman's Flash
XIV A Drawing Down Of Blinds
The album art includes never before published wartime photographs and newspaper cuttings, letters and postcards from the Western Front from William Bowes, the BEF and the Canadian Army field hospital, to his mother back home in England.
Live performances of Millions of The Mouthless Dead are planned in the countries of the Western Front
with WW1 art-installation staging and visuals.
Album Mixed and Mastered by Martin Bowes,
At The Cage Studios, Coventry, England, 2014 - 2015
Cover Photo by Holger Karas
This album is inspired and dedicated to the millions on all sides that experienced the living hell that was the Europe of 1914-18.