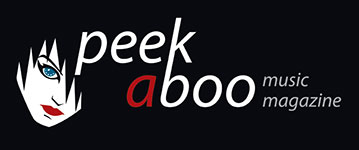 like this news item
---
---
Bill & Murray is a Tel-Aviv based trio, consisting of David Blau (guitar, vocals), Stella Gotshtein (keyboard, vocals) & Ran Jacobovitz (drums).
What started as an experimental collaboration between songwriters Blau & Gotshtein, quickly turned into an active, performing and recording band, with Jacobovitz joining the band's lineup in 2013.
After 2 years of activity, which included, performances all over Israel, participation in international music festivals in North America and Europe, an East European tour and the pleasure of being chosen to be the opening act for legendary synth pop artist, Gary Numan, Bill & Murray are releasing their debut album, "A New Kind of High".
"A New Kind of High" was written, performed, produced, recorded and mixed by Gotshtein & Blau over the course of two years in all sorts of locations from pro-studios to home studios to semi-pro bedrooms and ultra pro living rooms.
Classic artists such as Joy Division, The Cure, The Stone Roses, Gary Numan, My Bloody Valentine and Bauhaus, and of course life itself provided B&M with great inspiration for the album.
Though the album combines synth-pop and post-punk influences, the bands personal touch and their non-conventional choice of musical instruments and pedal effects create a unique and distinct Bill & Murray flavor, Taste it, and experience a new kind of high.