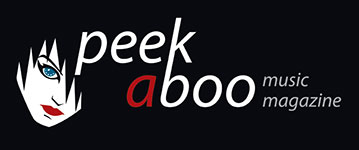 like this news item
---
Body Sculptures (mem. Lust For Youth, Puce Mary, Varg) announce 7' on Posh Isolation
11th of September 2015, 20:40
---
Body Sculptures is a recent collective project of five unique voices in Scandinavian electronic music today, constituting the collaborative efforts of Sweden's Northern Electronics and Posh Isolation.
To categorise the music of Body Sculptures would be a difficult task as the music draws inspiration from many different fields. Terms like techno, synth music, soundscape & Industrial are all fitting whilst they don't fully capture the project.
One of the strongest apsects of Body Sculptures is that the individual members come from different musical backgrounds and bring very different work methods and sound pallets to the body of work. Erik Enocksson, Jonas 'Varg' Rönnberg, Frederikke 'Puce Mary' Hoffmeier, Ossian 'Vit Fana' Ohlsson & Loke Rahbek recently debuted Body Sculptures at this years Atonal festival in Berlin.
The Base of All Beauty is the Body collects the earliest work of the project, and most of the material on this debut release was recorded by Rönnberg, Rahbek & Ohlsson before the full line up of the band had been established. "The Base of all Beauty is the Body," whilst being a beautiful debut of powerful and emotional music, is also a promise of more to come.
The release is presented in two different versions; a two track 7", and in a limited edition version (Sold out already) that includes another 8 tracks presented on cassette.
The band members:
Jonas Rönnberg, known under his solo moniker Varg, co-owner of Northern Electronics and involvement in the projects Ulwhednar (with Abdulla Rashim) and D.ä.r.f.d.h.s.
Erik Enocksson, renowned Swedish composer who has scored countless independent productions, with recent press accolades for his release for alternative soundtrack to the film 'Apan', on Posh Isolation.
Frederikke Hoffmeier, of industrial and experimental project Puce Mary.
Ossian Ohlsson, of dark industrial outfit Vit Fana
Loke Rahbek, co-owner of the Danish Posh Isolation label and member of Damien Dubrovnik, Croatian Amor, and Lust For Youth.