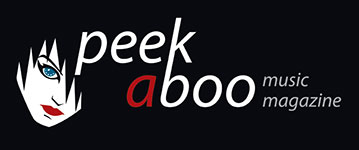 like this news item
---
---
The song that became a feature of C-Lekktor's live sets in recent years finally gets an official release – in 3-track extended digital format or strictly limited edition 2-track vinyl version!
On the 70th anniversary of the atomic bombings of Nagasaki and Hiroshima, the controversial restart of the first nuclear reactor in Japan since the Fukushima disaster, and the 40th anniversary of the original Kraftwerk track's release, the timing could not be more appropriate or topical for this release.
Mastered by long-term DWA and C-Lekktor associate Jan L at his XMP studios in Germany, the b-side of the 7″ limited edition is Jan's own Noisuf-X mix of "Radioakktivity". Strictly limited to 200 copies on heavyweight 42gm black vinyl, in hand-numbered matching yellow-and-black sleeve designed by Markko's partner-in-crime in side-project Circuito Cerrado Orlando "Psyklon" Urizar, the vinyl version releases in early October.