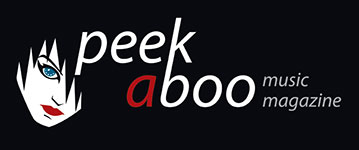 like this news item
---
---
On 13th November 13, 2015 Claus Larsen of Leæther Strip has the age of 48. And can you think of a better way to celebrate this, then with the launch of a single? We already know for quite a while that Claus is an eighties freak, and this time he chose a cover of Nothing's Impossible by Depeche Mode.
Apart from the regular version, you'll also find two additional versions of this classic. An ideal gift from Claus, not? For the price of two euros you immediately have one of the most EBM / synthpop songs of the year. Thank you, Claus and a happy birthday from the Peek-A-Boo team!
Click here for the link.
---
Op 13 november 2015 werd Claus Larsen van Leæther Strip 48 jaar. En hoe kan een artiest dat beter vieren dan met het uitbrengen van een single? We weten ondertussen dat Claus een fervente eightiesfreak is, en deze keer koos hij voor een cover van Nothing 's Impossible van Depeche Mode.
Naast de reguliere versie, vind je ook nog eens twee versies van deze klassieker. Een ideaal geschenk van Claus dus! Voor de prijs van 2 euro heb je meteen één van de mooiste EBM/synthpopnummers van het jaar. Dank je wel, Claus en een fijne verjaardag van het Peek-A-Boo team!
Klik hier voor de link.