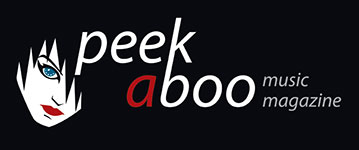 like this news item
---
---
Music fans who follow the EBM scene of course know that Infacted releases already for quite a while old EBM classics on CD in their series EBM Klassiker. Meanwhile, the label of Torben Schmidt is now at its 35th title and this time they chose Syntec.
The reason is simple : Uwe Kallenbach and Tobias Hartwig will return next year with new material, and so it is an ideal opportunity to release old classics such as Puppets, Talk to the upper world , Angel, It's a lie or It takes a Word on one disc!
But hurry, because Puppets & Angels is pressed on 1000 copies only.
---
Wie EBM op de voet volgt, weet natuurlijk dat Infacted al een hele poos met de regelmaat van de klok oude EBM-klassiekers op cd heruitbrengt, en dat in hun serie EBM Klassiker. Ondertussen zit het label van Torben Schmidt al aan zijn 35e titel en deze keer koos men voor Syntec. De reden is simpel: Uwe Kallenbach en Tobias Hartwig komen volgend jaar terug met nieuw materiaal, en dus is het een ideale gelegenheid om oude klassiekers zoals Puppets, Talk to the upper world, Angel, It's a lie of It takes a Word op één schijfje te zetten!
Rep je wel, want Puppets & Angels wordt slechts op 1000 exemplaren geperst.