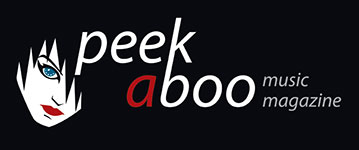 like this news item
---
---
The release of this moment is undoubtedly Endless Party by Whispering Sons.
This tape is just out on Wool –E-Tapes and their sound can be compared with many bands: The Chameleons , Modern Eon, Modern English , The Cure during their Pornography days or Echo & The Bunnymen.

Ultimately, only the name Whispering Sons stays, because this five-piece post-punk band from Limburg (Belgium) has a cold wave post-punk sound that will blow you away!
On Wednesday, 23rd December the band will play a free gig in Ghent at Kinky Star (Vlasmarkt 9) for the release of their tape. The concert is COMPLETELY free. You won't hear any better music this Christmas !

Click here for the Facebook page of the event.
---
De release van dit moment is ongetwijfeld Endless Party van Whispering Sons.
Deze tape die net op Wool-E Tapes is verschenen kun je met veel bands vergelijken: The Chameleons, Modern Eon, Modern English, The Cure tijdens hun Pornography-dagen of Echo & The Bunnymen. Uiteindelijk blijft alleen maar de naam Whispering Sons over, want deze vijfkoppige postpunkformatie uit Limburg heeft een postpunk-coldwave geluid om u tegen te zeggen!
Naar aanleiding van de taperelease wordt er woensdag 23 december in de Gentse Kinky Star (Vlasmarkt 9) een gratis concert georganiseerd. Mooiere muziek kun je deze kerst niet horen!
Klik hier op de Facebookpagina van het evenement.