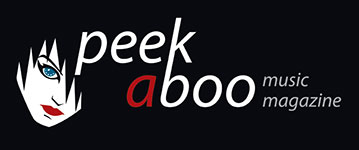 like this news item
---
---
An unique two-day with Neubauten. Unique as in: ' Belgium is the only European country in which the band resides in the same room. " And unique as in: ' Neubauten plays every day a completely different program. " Especially for the fans there are a limited number of combination tickets - 300 to be exact - are available. Schnell his is the message.
On WEDNESDAY 27 MAY Einstürzende Neubauten picks eagerly from their work of the past 35 years under the slightly ironic title ' Greatest Hits'. Enough classic albums as " Perpetuum Mobile ", " Ende Neu ", " Tabula Rasa " or " Silence Is Sexy ' to sculpt a superb setlist from.
On THURSDAY 28 MAY Einstürzende Neubauten plays integral their recent war magnus opus ' Lament'. Their ode to the Great War of 1914-1918 experienced last year its world premiere in Diksmuide.
De Standaard : " An impressive performance over the traumas of war noise."
De Morgen: ' World Premiere conveyed a deep, deep impression.
---
Unieke tweedaagse met Neubauten. Uniek zoals in: 'België is het enige Europese land waarin de band twee dagen na elkaar in dezelfde zaal resideert'. En uniek zoals in: 'Neubauten speelt elke dag een compleet verschillend programma.' Speciaal voor de fans zijn er een beperkt aantal combitickets - 300 om precies te zijn – beschikbaar. Schnell zijn is dus de boodschap.
Op WOENSDAG 27 MEI plukt Einstürzende Neubauten gretig uit hun oeuvre van de afgelopen 35 jaar onder de licht ironische noemer 'Greatest Hits'. Genoeg klassieke albums als 'Perpetuum Mobile', 'Ende Neu' , 'Tabula Rasa' of 'Silence Is Sexy' alvast om een superbe setlist uit te boetseren
Op DONDERDAG 28 MEI speelt Einstürzende Neubauten integraal hun recente magnus oorlogsopus 'LAMENT'. Hun ode aan de Groote Oorlog van 1914-1918 beleefde afgelopen jaar zijn wereldpremière in Diksmuide. Deze superbe productie kwam tot stand dankzij onze vrienden van muziekclub 4AD.
De Standaard: 'Een indrukwekkende performance over de trauma's van oorlogslawaai.'
De Morgen: 'Wereldpremière die een diepe, diepe indruk nalaat.'