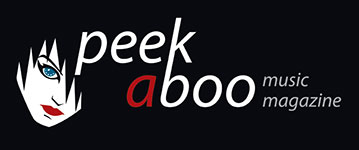 like this news item
---
---
Out on 3rd February on Lumière on DVD: ELLE L'ADORE
Director: Jeanne Herry
Stars: Sandrine Kiberlain, Laurent Lafitte, Pascal Demolon
Muriel Bayen, a divorced beautician and mother of two, loves to tell stories. She is a huge fan of this singer Vincent Lacroix, in fact she is a dedicated fan. One day Vincent knock on her door and ask for her help.
---
Vanaf 3 februari in de winkels : ELLE L'ADORE
Het langspeeldebuut van actrice en regisseuse JEANNE HERRY, over een trouwe fan die blindelings ingaat op een verzoek van haar idool.
"een entertainende mengeling van komedie, thriller en politiefilm"
- De Standaard
Muriel (SANDRINE KIBERLAIN) is een praatgrage schoonheidsspecialiste die met veel enthousiasme verhalen verzint en uitvergroot, die ze bovendien zelf lijkt te geloven. Al meer dan 20 jaar is Muriel de grootste fan van de Franse zanger Vincent Lacroix (LAURENT LAFITTE). Zijn liedjes en concerten zijn niet uit haar leven weg te denken. Maar wanneer haar idool 's nachts plots voor haar deur staat, zet dat haar leven op zijn kop. Ze raakt betrokken in een verhaal dat zelfs zij nooit had durven verzinnen.
Technische specificaties DVD
Frankrijk, 2014 | Duur: 105 min | Taal: Frans | Ondertiteling: Nederlands| Formaat: 16:9| Audio: Dolby Digital 5.1
BONUS: Bloopers