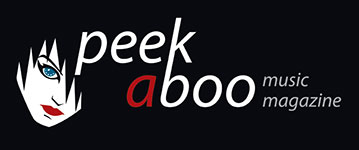 like this news item
---
---
Out now on Just Bridge: the first season of CHASING SHADOWS
Stars: Reece Shearsmith, Alex Kingston, Alfie Field
Chasing Shadows is a 4 part drama which follows the crimes investigated by troubled Detective Sergeant Sean Stone as he struggles to collaborate with colleagues DCI Karl Pryor and Ruth Hattersley when investigating the disappearances of Taylor Davis and Stephen Eli.
---
Het verhaal
DS Sean Stone (Reece Shearsmith) is een contactgestoorde rechercheur die zonet een gevaarlijke massamoordenaar heeft geklist – maar niet zonder te kunnen voorkomen dat de man nog een slachtoffer maakte. Tijdens de aansluitende persconferentie vertelt hij de aanwezige journalisten dat die laatste dood wellicht zou zijn vermeden indien alles als een zaak was behandeld in plaats van als geïsoleerde incidenten. Stones oversten zijn begrijpelijkerwijs not amused en even later krijgt de politieagent te horen dat hij wordt overgeplaatst naar het Bureau voor Vermiste Personen. De bedoeling is duidelijk: aan de ene kant moet er betere communicatie komen tussen de politie en de dienst die verdwenen mensen helpt vinden, aan de andere kant heeft Stone heel wat kwaad bloed gezet en is men hem bij Moordzaken liever kwijt dan rijk.
Eenmaal aangekomen bij zijn nieuwe opdracht, bijt Stone zich haast onmiddellijk vast in een nieuw mysterie waar hij wat bizarre omstandigheden in denkt te herkennen. Hij wordt gepaard met de moederlijke Ruth Hattersley (Alex Kingston), een burger die al heel wat ervaring heeft in de materie. Ruth begint zich echter al snel te storen aan Stones eigengereide manier van optreden en moeizame communicatie, waardoor beiden zich afzonderlijk in gevaarlijke situaties begeven in een poging om de nieuwe zaak op te lossen…
Achtergrond
Chasing Shadows is een spannende miniserie van vier afleveringen die oorspronkelijk op ITV te zien was. Net zoals reeksen als Sherlock, The Bridge en in mindere mate Bones heeft het hoofdpersonage moeite om met anderen te communiceren, maar de makers vermijden wijselijk om dat probleem aan naam te geven. Hoewel een diagnose als autisme of syndroom van Asperge voor de hand lijkt te liggen, zorgen scenarist Rob William en regisseursduo Christopher Menaul/Jim O'Hanlon er op die manier voor dat de personages niet gebonden zijn aan een specifieke aandoening en dat die eventuele stoornis niet verkeerd wordt geïnterpreteerd door de filmmakers.
Reece Shearsmith won in 2011 twee British Comedy Awards met Psychoville en maakt ook deel uit van de populaire League of Gentleman. Ook in de hilarische films van Simon Pegg, zoals Shaun of the Dead en World's End is hij vaak een graag geziene gast. Toch oogstte hij recentelijk veel roem met zijn rol als echtgenotenmoordenaar in The Widower.
In Chasing Shadows krijgt Shearsmith niemand minder dan Alex Kingston aan zijn zij, de Londense ex van Ralph Fiennes die zich bij fans van Doctor Who onsterfelijk heeft gemaakt als River Song, al zullen velen haar kenen uit ER, Law & Order: New York of – nog recenter – Arrow. Leuk detail: Kingston maakte in 1980 haar acteerdebuut met het in ons land bijzonder populaire Grange Hill. Voor voor nostalgici, dus.
Wat de pers schrijft
'… de cliffhanger … zorgt er zeker voor dat we volgende week naar de conclusie gaan kijken. … Williams bouwt het op, traag maar zeker, volgt dan halfweg op met een duidelijk antwoord voor hij ons raakt met een finale wending die alles op losse schroeven zet en nog meer vragen oproept dan voorheen. … Reece Shearsmiths vertolking als de autistische rechercheur Sean Stone is nog steeds het belangrijkste hoogtepunt. … Hier blijft Shearsmith zijn personage afronden en op te bouwen, terwijl hij zo koud en vastberaden blijft al voorheen. Het zorgt voor geweldig drama, vooral in de ondervragingsscènes, waarin Shearsmith op alle fronten een gewichtige en onvoorspelbare prestatie aflevert.'
Matthew Dennis, Cultbox
'Shearsmith speelde Stone met veel gevoel voor humor en een heerlijke 'powerwalk' met een stijf been. Kingston was goed in een minder subtiele rol – ze is moederlijk en lief. De komedie werd gecompenseerd door spannende scènes in de sfeervolle duisternis van de Londense Docklands. Chasing Shadows haalt die angstaanjagende 'non-plaatsen' naar boven: de kloven tussen magazijnen, verlaten winkelcentra met dode roltrappen en onverklaarbaar geritsel.'
Iona McLaren, The Telegraph
Technische fiche
Releasedatum: 25 augustus 2015
Uitvoering: dvd
Beeldformaat: 16:9
Audio: Dolby Digital 5.1
Ondertiteling: Nederlands
Speelduur: 240 minuten
Regie: Christopher Menaul, Jim O'Hanlon
Scenario: Rob Williams
Productie: Rob Bullock
Cinematografie: Tony Slater Ling
Muziek: Samuel Sim
Montage: St. John O'Rorke, Mark Thornton
Artistieke fiche
Reece Shearsmith: DS Sean Stone
Alex Kingston: Ruth Hattersley
Alfie Field: Bryan Hattersley
Don Warrington: CS Harley Drayton
Noel Clarke: DCI Carl Pryor
Adjoa Andoh: Angela Bale
Lynda Baron: Maggie Hattersley
Myriam Acharki: Adele Rivera