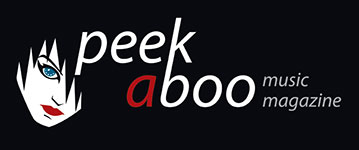 like this news item
---
---
Serial films, or ciné romans were well-established in France before World War I, where they are most closely identified with writer-director Louis Feuillade. At Albatros, Russian émigré producer Joseph Ermolieff produced three serials in 1921, all adapted from roman-feuilletons by the phenomenally successful Jules Mary. The first two serials have not left a trace in the annals of film archives. But The House of Mystery (La Maison du mystère), Ermolieff's third serial, (begun in the summer of 1921 and not completed until 1923) by Alexandre Volkoff (with fellow studio director Viatcheslav Tourjansky providing some important and uncredited second-unit work), is a triumph of the genre and a complete delight that not only survived, but also was restored in its original ten-episode format by the Cinematheque Francaise. Flicker Alley and the Blackhawk Films® Collection
are proud to present the DVD premiere of this grand, cinematic masterwork, with optional English subtitles by film historian Lenny Borger and a brand-new score by composer Neil Brand.
The involved plot of La Maison du mystère centers around Julien Villandrit (Ivan Mosjoukine) and his star-crossed courtship to Régine de Bettigny (Hélène Darly), that inspires bitterness and jealousy in Henri Corradin (Charles Vanel), Julien's long-time associate and secret rival in love. For Mosjoukine, who contracted typhoid fever during the course of production, it remains one of the ultimate consecrations to his multifarious talents.
Included in this edition are a bonus slideshow featuring rare production stills and behind-the-scenes photos, as well as an essay and biographical material on some of the actors and artists by film historian Lenny Borger.
About the Blackhawk Film® Collection
Blackhawk Films® was founded in 1927 as a producer of film advertising for merchants and as a distributor of regional newsreels. The company made its mark as a nontheatrical distributor with the advent of 16mm sound film in 1933, establishing several regional offices before WWII. In 1947, Blackhawk expanded into sales of used film and soon thereafter began distributing new 8mm and 16mm prints of Laurel & Hardy comedies from Hal Roach Studios as well as titles from such other suppliers such as Fox Movietone, Killiam Shows, and National Telefilm Associates. David Shepard joined Blackhawk as Vice President (1973-1976) and after founding Film Preservation Associates in 1986, acquired the Blackhawk Films® library which now comprises some 5,000 titles.