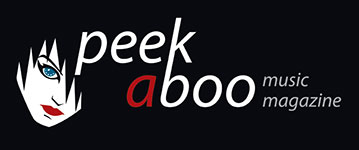 like this news item
---
---
Belga Home Video releases on 19th August: INSURGENT
Director:Robert Schwentke
Stars:Shailene Woodley, Ansel Elgort, Theo James
One choice can transform you-or it can destroy you. But every choice has consequences, and as unrest surges in the factions all around her, Tris Prior must continue trying to save those she loves--and herself--while grappling with haunting questions of grief and forgiveness, identity and loyalty, politics and love. Tris's initiation day should have been marked by celebration and victory with her chosen faction; instead, the day ended with unspeakable horrors. War now looms as conflict between the factions and their ideologies grows. And in times of war, sides must be chosen, secrets will emerge, and choices will become even more irrevocable--and even more powerful. Transformed by her own decisions but also by haunting grief and guilt, radical new discoveries, and shifting relationships. Tris must fully embrace her Divergence, even if she does not know what she may lose by doing so.
---
Na de dramatische gebeurtenissen in Divergent worstelt onze heldin Tris met zichzelf en het verleden. Veel tijd om daarbij stil te staan heeft ze niet, want zij en haar bondgenoten zijn inmiddels opgejaagd wild voor de factie Eruditie. Insurgent is het spectaculaire vervolg op kaskraker Divergent, gebaseerd op de succesvolle gelijknamige bestsellers van Veronica Roth.
Shailene Woodley (The Descendants, The Fault in Our Stars) vertolkt opnieuw met verve de rol van de onverschrokken Tris, die het samen met Four (hartenbreker Theo James) in een verwoest futuristisch Chicago moet opnemen tegen de meedogenloze Jeanine, gespeeld door een heerlijk duivelse Kate Winslet.
The Divergent Series: Insurgent is vanaf 19 augustus beschikbaar op Blu-ray™ Combo Steelbook (die zowel de 3D Blu-ray™, Blu-ray™ als DVD bevat), DVD 2 - disc Special Edition en Video on Demand. De film is ook verkrijgbaar als Single DVD en Blu-ray™.
Bovendien is vanaf dan ook de boxset, die zowel Divergent als Insurgent bevat, beschikbaar op Blu-ray™ en DVD.

SYNOPSIS
In The Divergent Series: Insurgent staat er veel op het spel voor Tris. In de ruïnes van het futuristische Chicago gaat ze op zoek naar bondgenoten en antwoorden. Tris en Four zijn op de vlucht, opgejaagd door Jeanine, de leidster van de machtsbeluste elite van de factie Eruditie. In een race tegen de tijd moeten ze te weten komen waarom de familie van Tris zich heeft opgeofferd en waarom de leiders van Eruditie er alles aan doen om hen tegen te houden. Achtervolgd door keuzes uit haar verleden probeert Tris wanhopig haar geliefden te beschermen. In hun zoektocht naar de waarheid krijgen ze af te rekenen met de ene uitdaging na de andere.
BONUSMATERIALEN
De Blu-ray™ Combo Steelbook (die ook de 3D - versie bevat) & DVD 2 - disc Special Edition zitten boordevol extra's, goed voor meer dan 3 uur bonusmateriaal:
Audio Commentary with producers Doug Wick & Lucy Fisher
Insurgent Unlocked: The Ultimate Behind - The - Scenes Acces
From Divergent to Insurgent
Insurgent in Style
Simulations: The Next Level
Veronica Roth: Tell All
Train Fight Unlocked
The Peter Hayes Story
Diverging: Adapting Insurgent to the screen
The Others: Cast & Characters
Marketing Gallery: Sneak Peak met Shailene Woodley, Promotional Making - Of, HBO First Look, Image Gallery en Trailers
DETAILS
Genre: Thriller/Actie/Sci-Fi
Audio: Engels, Frans. Met Engels Late Night Listening track 2.0. Blu-ray met 7.1 DTS - HD MA Audio.
Ondertiteling: Nederlands, Frans
Speelduur:
DVD - 115 minuten
Blu-ray™ - 119 minuten