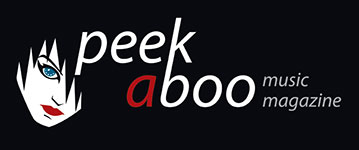 like this news item
---
---
"A concise version of a 20 minute jam" recorded during a writing and recording sojourn in Cornwall, the unsettling, tumbling crescendos of 'Moongee' became the starting point for Landshapes' second album due for release on Bella Union. "Something about all that fresh air, sea, woods and fire manifested in something much darker and much more menacing than anything we'd written so far."
"The lyrics are written from the perspective of lunar migratory geese. There's a story written by Francis Godwin - a 17th century Bishop that describes the journey of a man being carried to the moon by a flock of lunar geese, and then in recent years, artist Agnes Meyer Brandis has embarked on a project to see whether these moon geese still exist, and if so, whether they might have forgotten their annual migration to the moon and are perhaps stranded."
Landshapes also announce a three-week residency at The Total Refreshment Centre in London throughout February. The four piece will be joined by a hand picked stellar line-up including Tirzah, The Invisible, DEEP THROAT choir and Ada.
Commenting on the residency and line ups Luisa said - "people don't really seem to do residencies anymore. London can feel a bit lonely in music, even though it's saturated with bands it's hard to find community in that. As a band it's of course something that we crave, and we love playing live, the good shows are what you live for."
Landshapes are: Luisa Gerstein, Heloise Tunstall-Behrens, Dan Blackett and Jemma Freeman.