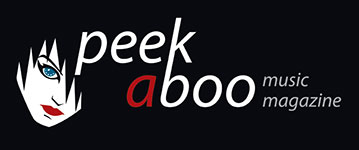 like this news item
---
---
From 8th July out on Universal: LIFE AFTER BETH
Director:Jeff Baena
Stars:Aubrey Plaza, Dane DeHaan, John C. Reilly
A hike alone in the woods ends tragically for Beth Slocum with a fatal snake bite. Her death leaves her parents and boyfriend Zach reeling. After the funeral, Zach tries to make friends with Mr. and Mrs. Slocum, but even they reject him, and he's determined to figure out why. Then he sees Beth. Her parents are trying to keep her resurrection a secret, but zombie Beth provides Zach with the opportunity to do everything with her that he didn't get to do while she was still alive. But with Beth's increasingly erratic behavior and even more strange occurrences around town, life with the undead Beth proves to be particularly complicated for her still-living loved ones.
---
Vanaf 08/07/2015 in de winkel: LIFE AFTER BETH
■Comedy, Drama, Horror
■Regie: Jeff Baena
■Cast: Aubrey Plaza, Dane DeHaan, John C. Reilly
Zach (Dane DeHaan, The Amazing Spiderman 2) bezoekt het graf van zijn onlangs overleden vriendin Beth (Aubrey Plaza, The To Do List) en tot zijn schrik treft hij alleen een gat in de grond aan. Zach probeert via Beth's ouders het lichaam van Beth te vinden, maar dan ziet hij haar lopen in haar ouderlijk huis alsof er niks aan de hand is. De familie weet niet waar Beth is geweest, maar ze komen er wel achter dat de Beth die zij kenden nu een vleesetende zombie is geworden!
LIFE AFTER BETH – DVD
■Speelduur: 89′
■1.78:1
■Frans Dolby Digital 5.1
■Engels Dolby Digital 5.1
■Ondertiteling: Engels voor doven en slechthorenden, Frans, Nederlands, Duits