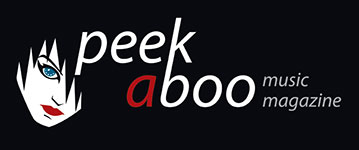 like this news item
---
---
You know by now that in 2016 Lush will perform two gigs in the UK (London and Manchester), but that 's not all. In December 4 -AD will release the CD box Chorus that contains five disks, and in an interview with NME Emma Anderson said that the band is working on a new EP and that they quickly found out that they sounded just as (well ) Lush.
Fantastic news! The lineup is not changed. Lush still consists of Emma Anderson, Miki Berenyi and Phil King. On the drums, there is now Justin Welch of Elastica, because the original drummer (Chris Acland ) died in 1996.
---
Je weet ondertussen wel dat de shoegazeband Lush volgend jaar twee optredens in Engeland (Londen en Manchester) zal geven, maar daar blijft het niet bij. Niet alleen verschijnt in december op 4-AD de cd-box Chorus die uit vijf schijfjes bestaat, in een interview met het Britse blad NME vertelde Emma Anderson dat de band volop bezig is aan de opnames van een nieuwe EP en dat ze vrij vlug tot de vaststelling kwamen dat ze gewoon als (tja) Lush klinken.

Fantastisch nieuws dus! Aan de line-up is niets gewijzigd. Lush bestaat nog altijd uit Emma Anderson, Miki Berenyi en Phil King. Op de drums is er nu Justin Welch (vroeger bij Elastica), omdat de originele drummer (Chris Acland) in 1996 overleed.