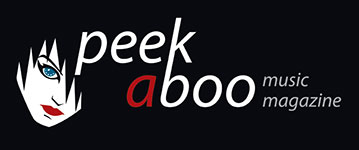 like this news item
---
---
Nightmare City synopsis
Long before zombies took up jogging in 28 Days Later and Zack Snyder's Dawn of the Dead remake, they were brandishing axes and other sharp implements in Umberto Lenzi's utterly insane radiation-sickness opus Nightmare City.
In true Zombie Flesh Eaters form, our story begins with the arrival of an ominous, seemingly unmanned craft – in this instance, a military plane making an unscheduled landing at a European airport. Upon forcing the aircraft doors open, the waiting soldiers get a nasty shock when out bursts a horde of flesh-hungry, pizza-faced radioactive ghouls. The walking dead are here, and they're hungry!
Counting amongst its fans the likes of Quentin Tarantino and Eli Roth, Nightmare City (aka City of the Walking Dead) is a bonkers slice of Italian zombie carnage from the man who shocked the world with the notorious Cannibal Ferox.
Madman synopsis
Gather around the campfire, and hear the tale of Madman Marz: an ill-tempered old farmer who, one dark night, chopped up his wife and two children into pieces. When the locals caught wind of his heinous crime, they meted out revenge – sinking an axe into his head and hanging him from a nearby tree. But the next day, Marz's body was gone…
Thus the camp counsellor finishes his tale, closing with the warning never to say Marz's name above a whisper, lest the hideously-deformed farmer comes looking for them… Naturally, of course, the first thing that one of the young campers does is to call out Marz's name – precipitating a terrifying night of murder, mayhem and sexy Jacuzzi vignettes!
Inspired by the same Cropsey urban legend which informed its slasher peer The Burning, Madman stands as one of the very best of the camp-based terror flicks and was a clear influence on Hatchet, Adam Green's love letter to the slasher genre.