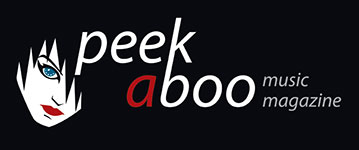 like this news item
---
---
The Zombies made their name in the 1960s with hits such as 'She's Not There' and 'Tell Her No' and the legendarily majestic "Odessey And Oracle" LP.
• The band's serene, sublime sound combines the subtle keyboard skills of Rod Argent with the beautiful vocals of Colin Blunstone.
• After Rod and Colin pursued their own successful careers for many years and the pair reunited in 2004.
• The follow-up to 2011's Breathe Out, Breathe In, STILL GOT THAT HUNGER contains many brand new songs written by Rod Argent, plus 'Never Get Over You' by Colin Blunstone, and a new version of their 1965 single 'I Want You Back Again'.
• The album was recorded at State of the Ark Studios in London with producer Chris Potter (The Verve, The Rolling Stones "Steel Wheels).
• The Zombies will be touring Spain, France and the UK in support of their new album.
• Rolling Stone Magazine: "Having influenced the likes of Nick Cave, R.E.M. and Foo Fighters, (The Zombies are) riding the wave of a heralded comeback album (2011's), and chomping into a new generation of brains with their time-tested earworms."
The new album Still Got That Hunger is now out on Cherry Red.
Track Listing:
1. MOVING ON
2. CHASING THE PAST
3. EDGE OF THE RAINBOW
4. NEW YORK
5. I WANT YOU BACK AGAIN
6. AND WE WERE YOUNG AGAIN
7. MAYBE TOMORROW
8. NEVER GET OVER YOU
9. LITTLE ONE
10. BEYOND THE BORDERLINE