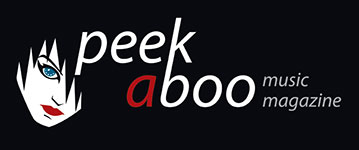 like this news item
---
---
Barbara Barbara, we face a shining future. No, we have not been drinking or so, but it's just the title of the new album by Underworld.
There will be seven tracks on their seventh studio album, and according to Rick Smith and Karl Hyde the CD fits perfect with the rest of their oeuvre.
The new CD comes out on 18th March 2016 on Caroline, and the pioneers of electronic music will play at the Royal Circus (Brussels) on 30th March 2016.
---
Barbara Barbara, we face a shining future. Neen, we zijn niet op de lappen geweest, maar het is gewoon de titel van het nieuwe album van Underworld.
Er zullen zeven tracks staan op hun zevende studioalbum, en volgens Rick Smith en Karl Hyde past de plaat volledig bij de rest van hun oeuvre.

De nieuwe cd komt uit op 18 maart 2016 bij Caroline, en de pioniers van de elektronische muziek staan tevens op 30 maart 2016 in het Koninklijk Circus, in Brussel.