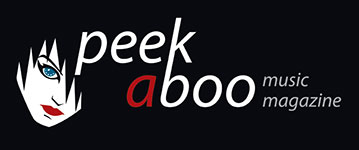 like this news item
---
---
IRFAN's new, third album "The Eternal Return" is out through the French label PRIKOSNOVENIE /Mandalia-Music.
8 years after the majestic album "Seraphim", Irfan are now back with an album which continues the beauty of the journey: 'The Eternal Return'. This new album was recorded with the original singer of the band Denitza Seraphim.
The new masterpiece counts 10 titles; it travels from the Sahara desert, to the Siberian steppes via the Gardens of Jerusalem and even the mystical worlds of Hildegarde Von Bingen.

The flutes are hypnotic and the voices transcendental. Transcendence is all across the album, together with the theme of the eternal return, return to our original source, the Garden of Eden.
The male/female duo unavoidably reminds us of Dead Can Dance ; Irfan adapts "Salamander" from the album "Toward the within".

How can we best define this album? Overpowering ? Mystical ? Dreamlike ? Romantic ? Touched by divine grace ? All at once. The quintet gathers the Earth, the Sky, the fire and water in a kind of modern liturgy which honours the past, the Egyptian, the medieval and the Christian cultures. This journey, through numerous oriental instruments such as oud, santoor, psalterion, daf, bodhran, duduk, ney, kaval elevates us to the level of Life's mystery.
May Irfan's music allow you to dream, dance, sing and see beyond the veil of illusions to taste the beauty of now / the present moment.
Musical references of this album draw from Dead Can Dance, Azam Ali Niyaz, Hildegarde Von Bingen.
Irfan will do a tour in 2015/2016 to introduce their new album to the public
irfan.bandcamp.com/album/the-eternal-return?ct=t%28Irfan_bookings_19_30_2015%29&mc_cid=6e11b5925f&mc_eid=f686f02fd2