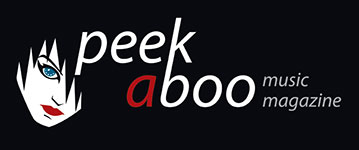 like this news item
---
---
METROLAND instantly established their trademark sound with the debut album "Mind The Gap" and confirmed their vintage electronic supremacy with the recent conceptual "Thalys" 12" vinyl release.
Today, the Belgian duo presents "Zeppelin", the first EP from their forthcoming 2nd album "Triadic Ballet" inspired by the Bauhaus movement.
While the main track, "Zeppelin" shows the floating, melodic and warm synthetic side of their work, "(We need) Machines Without Romance" reveals a more nervous, pulsating and harsher attitude. "Zeppelin" definitely marks a new launch for our favourite Belgian passengers and announces another astounding conceptual release...
METROLAND's "Zeppelin" will be released in two different 3-track download editions (standard and spacious edition) which can both be downloaded now on Bandcamp.
The "spacious" edition even reveals a third psychedelic track "The Hindenburg Landing" through which METROLAND remind us once again how deep they always investigate and develop the content of their conceptual work.
Next to the reference of Ferdinand Von Zeppelin, German inventor of the Zeppelin, "The Hindenburg landing" contains the authentic audio report by journalist Herbert Morrison, directly recorded at the time of the disaster...