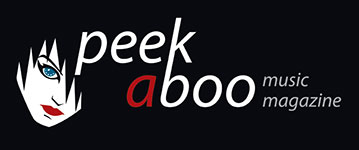 like this news item
---
---
Memphis band NOTS, have announced details of the UK release of their debut album, We Are Nots, on Heavenly Recordings on Friday 20th November 2015.
The album is licensed from legendary Memphis rock 'n' roll label Goner, sometime home of, among others, such garage punk heroes as Reigning Sound, The Oblivians, Jay Reatard and Ex Cult.
Formed just over three years ago, NOTS recorded the album in the summer of 2014 with Doug Easley (Sonic Youth, Tav Falco's Panther Burns, White Stripes, Townes Van Zandt, Guided By Voices) at his studio in their Tennessee hometown.
Clocking in at an urgent 27 minutes, the track listing of this raucous and primitive 11-track album, which recalls some of the most thrilling and visceral lo-fi post-punk of the last few decades - The Cramps, Bikini Kill, The Fall, The Make Up, The Mummies, Kleenex, Teenage Jesus and The Jerks - is as follows:
1. Insect Eyes
2. Decadence
3. Reactor
4. Strange Rage
5. Get Along
6. Black Mold
7. Static
8. Monochromatic
9. White Noise
10. Televangelist
11. Talk Show
The album will be released with different colour artwork to the Goner edition and will also include a bonus 7" featuring two non-album tracks, Virgin Mary and Shelf Life.
Additionally, Heavenly will also release a 7" of the album track Reactor b/w a previously unreleased demo of album track Televangelist, on 6th November.
Having played regularly around Memphis over the last few years, and more recently nationwide in the US with the likes of the Black Lips and Flamin' Groovies, NOTS have gained much acclaim for their powerful, furious and incendiary live sets. They play their first shows in Europe in November.
The dates of the short tour, which include three dates in the UK, are as follows:
NOVEMBER
21st Utrecht Le Guess Who Festival
22nd Groningen Vera
23rd Antwerp Het Bos
24th Nottingham Chameleon Café
25th Manchester
26th London Heavenly 25 @ The Garage
27th Luxembourg Rotondes Club
28th Paris BB Mix Festival
NOTS are: Natalie Hoffman (guitar / vocals), Charlotte Watson (drums), Madison Farmer (bass) & Alexandra Eastburn (synthesizer).