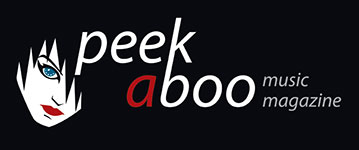 like this news item
---
---
Now in the theatres: AMY
The incredible story of six-time Grammy-winner Amy Winehouse - in her own words. Featuring unseen archival footage and unheard tracks, this strikingly modern, moving, vital film shines a light on our culture and the world we live in today.
Director: Asif Kapadia
Stars: Amy Winehouse, Yasiin Bey, Mark Ronson
---
AMY: THE GIRL BEHIND THE NAME
Een film van Asif Kapadia
VANAF 8 JULI IN DE BIOSCOOP
De talentvolle Amy Winehouse, gezegend met een unieke stem, is op korte tijd uitgegroeid tot een legende. Zoals een rasechte jazzartieste beaamt, vertaalde ze treffend haar eigen gebreken in haar teksten en optredens. Deze combinatie van rauwe eerlijkheid en talent zorgde voor vele populaire muzieknummers uit onze geschiedenis.
De permanente media-aandacht, het compliceerde leven van een buitengewoon succesbestaan en een heel onstabiele levensstijl veranderden het leven van Amy Winehouse echter in een kwetsbaar, geconstrueerd kaartenhuis. Aan dit kostbare talent kwam dan ook abrupt en vroegtijdig een einde.
Met Amy's eigen woorden en onuitgegeven beelden vertelt Asif Kapadia (Senna, The Warrior) ons het verhaal van deze buitengewone artieste, bekroond met 6 Grammy Awards.
De film komt uit in de volgende zalen :
Brussel : UGC Toison d'Or
Kinepolis
Aventure
Vlaanderen :
Gent Sphinx
Gent Kinepolis
Antwerpen UGC
Antwerpen Metropolis
Koersel Roxy
Hasselt Kinepolis
Bree Walkino
Wallonië :
Liège Sauvenière
Mons Plaza-Art
Namur Caméo Nomades
Rixensart Ciné-Centre
Jodoigne L'Etoile
LLN Cinescope
Ath L'Ecran
Tournai Maison de la Culture