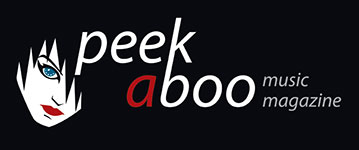 like this news item
---
---
PARADE GROUND composed of two brothers Pierre and Jean-Marc PAULY started performing live in 1981.
They were pioneers of Cold Wave and Electronic Body Music.
Their first single, 'Moan on the sly', was released in 1983 and they remained active until now (However they decided not to release anything between 1988 and 2007, being involved in other artistic projects like novels-writing and plastic art ).
Their style has evolved during the eighties, passing from an icy and radical cold wave to a more dancing sound with noticeable rhythmics and exclusively synthetic melodies mixed up with dreamy visual dadaism.
They regularly collaborated with members of Belgian band FRONT 242, were produced by English producer Colin NEWMAN of WIRE and wrote and composed on two FRONT 242 albums in 1994.
A Room With A View is a missing link in band's long careerer. All tracks originally were recorded at Lights studio Brussels in 1988 and officially released only in 2012 as extra limited tape (no wonder it was sold out rapidly) on Other Voices Records. Now you have the chance to get it both on collector's LP and CD!
You can preorder now, the album will be available in October 2015
Tracklisting:
A1 A Room With A View 3:06
A2 Green File 4:18
A3 Conquerors 3:08
A4 Crying Over Them 3:17
B1 Miss Ivory Girl 4:12
B2 Me In My Love 3:17
B3 Cursed Be My Name 4:07
B4 Give It To Me 4:12