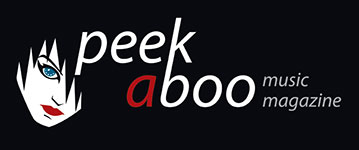 like this news item
---
'Paranormal Activity: The Ghost Dimension' coming to haunt your soul this October!
10th of October 2015, 17:40
---
Paranormal Activity: The Ghost Dimension is an upcoming American 3D found footage supernatural horror film directed by Gregory Plotkin in his directorial debut and written by Jason Pagan and Andrew Stark. Plotkin served as the editor for the past four Paranormal Activity films.

It is the fifth sequel/sixth and final installment in the Paranormal Activity series. The film is scheduled to be released on October 23, 2015, EW has confirmed. According to producer Jason Blum, it will answer all of the questions that the series' mythology has posed up to this point.PlotThe film will follow supernatural occurrences that take place in a newly moved family's home in Palo Alto, California. The family consists of four members including Ryan, a game developer, Ryan's wife Emily, a stay-at-home mom described as 'more serious than her young husband—she's constantly on the go, does yoga, and though loving, has an air of maturity about her', their 6-year old daughter Leila, described as 'a fearless, opinionated tomboy', and Ryan's younger brother described as a 'less fit, less funky version of his brother'.
The brothers find tapes of young Katie and Kristi being taught supernatural abilities by their grandmother. Despite the video being filmed 20 years ago, Katie breaks the fourth wall by noticing the brothers' presence. They also find a camera which can see paranormal phenomena that the human eye can't see. With Leila being targeted by supernatural forces, Ryan must find a way to protect his daughter before it is too late.