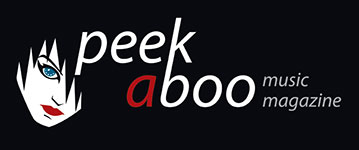 like this news item
---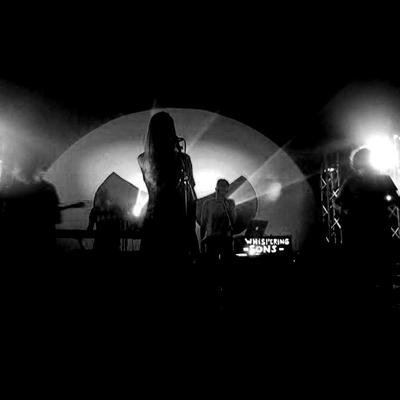 Peek-A-Boo Presents the first song of the new Wool-E Tapes release by Whispering Sons
04th of November 2015, 17:11
---
Wall is the first song from the new Wool-E Tapes release by young upcoming Belgian coldwave/shoegaze band Whispering Sons scheduled for mid December.
The 5-piece hails from Houthalen-Helchteren, but studies and resides in Leuven. They take their influences from Chameleons, Cocteau Twins, Magazine,Cure, Beatles and last but not least Moral, the Danish postpunk/minimal wave band from whom's song they took their name.
Whispering Sons started in 2013 as a 4-piece, with the addition of singer Fenne and the recording of a demo Cdr in 2014 things became more seriously. In April 2015 they won the Brussels Rockrace at the AB-club and in May they were voted vi.be of the month in Indiestyle.

On 23 Decmber they present their new release at the Kinky Star in Gent.

At the same moment two other Wool-E tapes will be released: the 2nd Factice Factory album and the solodebut from Implant's Jan Dhooghe.
---
Wall is de eerste song van de nieuwe Wool-E Tapes release van het jonge aanstormend coldwave/shoegaze talent Whispering Sons, die gepland staat voor midden December.
Het 5-tal heeft zijn roots in Houthalen*Helchteren, maar woont en studeert in Leuven. Hun invloeden halen ze bij Chameleons, Cocteau Twins, Magazine, Cure, Beatles en zeker niet in het minst Moral, de Deense band aan wiens song ze hun naam ontleenden.
Whispering Sons begon in 2013 als een 4-tal, maar met de aanvulling van zangeres Fenne en de opname van een demo-cdr in 2014 kwamen de dingen in een stroomversnelling en werd alles wat serieuzer aangepakt. In April 2015 wonnen ze de Brusselse Rockrace in de AB-club en in Mei werden ze vi;be van de maand bij Indiestyle.

Op 23 December stellen ze hun tape voor in de Gentse Kinky Star club.

Samen met deze tape releaset Wool-E Tapes ook de nieuwe Factice Factory en het solodebuut van Jan Dhooghe van Implant.