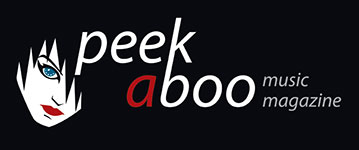 like this news item
---
---
Today HUNTRESS have released their third studio album STATIC via Napalm Records. The highly-anticipated record was produced by Paul Fig (Grammy nominated engineer, Alice in Chains, Deftones, Trivium, Ghost BC) and Jim Rota (Fireball Ministry, Emmy winning Executive Producer of the Sonic Highways series, Producer Sound City Movie), Engineered and Mixed by Paul Fig.
Coinciding with the release of STATIC is the world premiere of the band's new video for the song "Sorrow" on Loudwire. The video was written and directed by Phil Mucci (Disturbed, Stone Sour, High on Fire), produced by Phil Mucci and Ian Mackay of Diabolik.
HUNTRESS storms the high seas September 28th – October 2nd as part of the Mötorboat Cruise. The band will appear alongside heavyweights Mötorhead, Slayer, and Anthrax just to name a few. Expect high-energy sets from HUNTRESS featuring favorites off the first two albums and new head bangers from STATIC.
In addition to the Mötorboat Cruise HUNTRESS have announced that they will be providing direct support for Black Label Society as they go "doomtrooping" into 2016. This run of dates kicks off December 26th in Phoenix, AZ and runs through New Year's Eve in Marksville, LA.
HUNTRESS:
Jill Janus – Vocals
Blake Meahl – Guitars
Eli Santana – Guitars (appears courtesy of Prosthetic Records)
Tyler Meahl – Drums (appears courtesy of Prosthetic Records)
Spencer Jacob Grau – Bass
HUNTRESS was spawned from the preternatural union of Jill Janus with underground metal band Professor. The band thrives on thundering drums, heavy riffs, spectral solos and catchy choruses that come from the band's musical concoction of melodic songwriting, occult science and bong rips. HUNTRESS delivers a modern sonic attack while staying true to the roots of heavy metal, with a penchant for thrash, death and black metal.