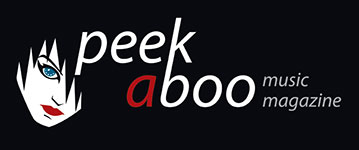 like this news item
---
---
Peek-A -Boo already mentioned it, but Illuminine is a band to keep an eye on. Today Llyr is released as a single and taken from # 1, the debut of Kevin Imbrechts ' brainchild.
According to the band Llyr floats between light and darkness , between hope and despair , between solitude and security.
The clip was directed by Lara Gasparotto who also did the artwork of the album and also directed the previous clip.
The band informs us that you can see them on stage on these days:
12/12 Sint Jacobskerk , Ghent ( Glimps )
14/01Eurosonic , Grand theater up
---
Op de Peek-A-Boo pagina's is het al meer dan één keer gezegd, maar Illuminine is een band om in het oog te houden. Vandaag verscheen Llŷr als single uit #1, het debuut van Kevin Imbrechts' geesteskind.
Volgens de band zweeft Llŷr tussen licht en duisternis, tussen hoop en wanhoop, tussen eenzaamheid en geborgenheid.
De clip werd gemaakt door Lara Gasparotto die ook al de artwork van het album deed en ook de vorige clip draaide.
De band deelt ons trouwens mee dat je hun binnenkort twee keer aan het werk kan zien :
12/12 Sint Jacobskerk, Gent (Glimps)
14/01Eurosonic, Grand theatre up